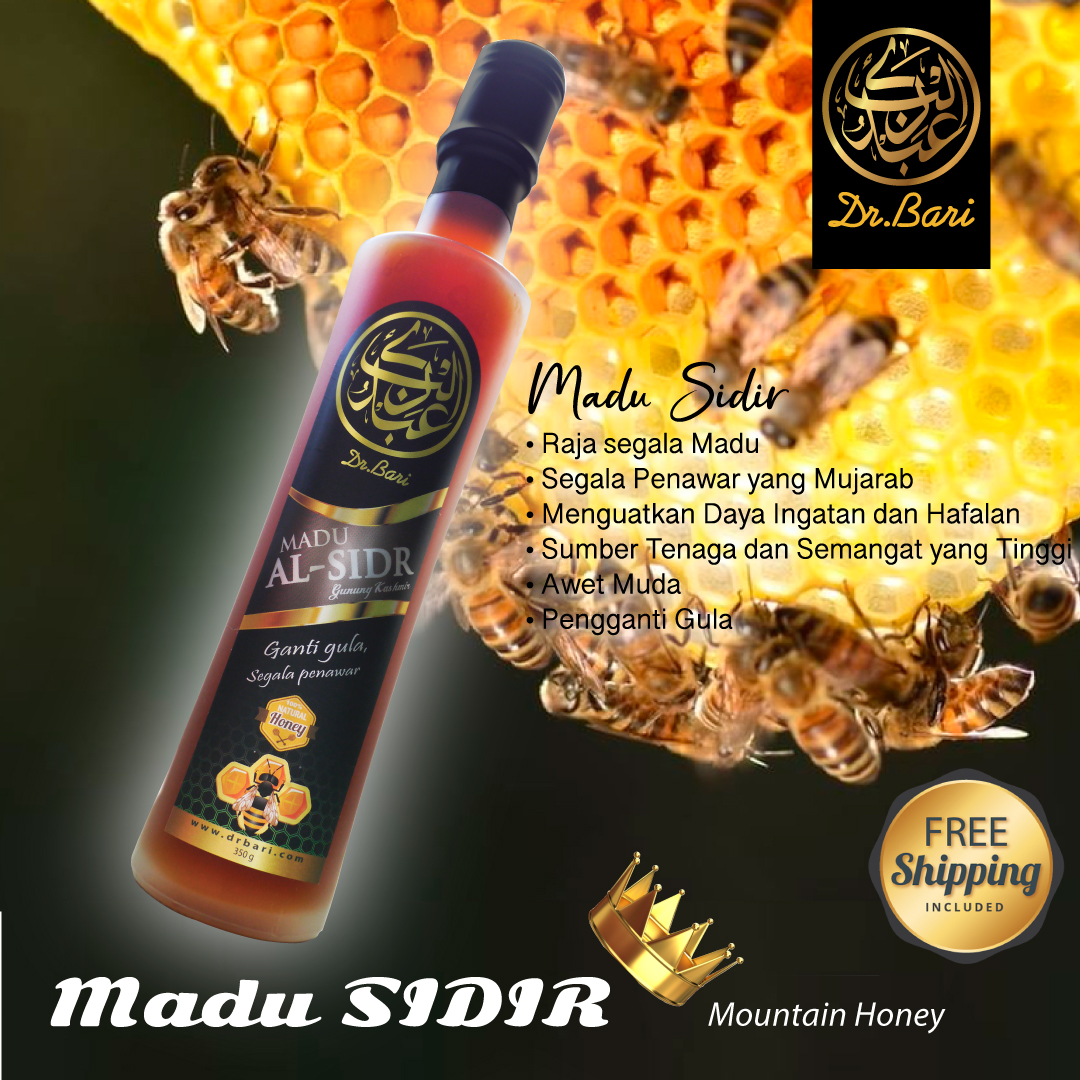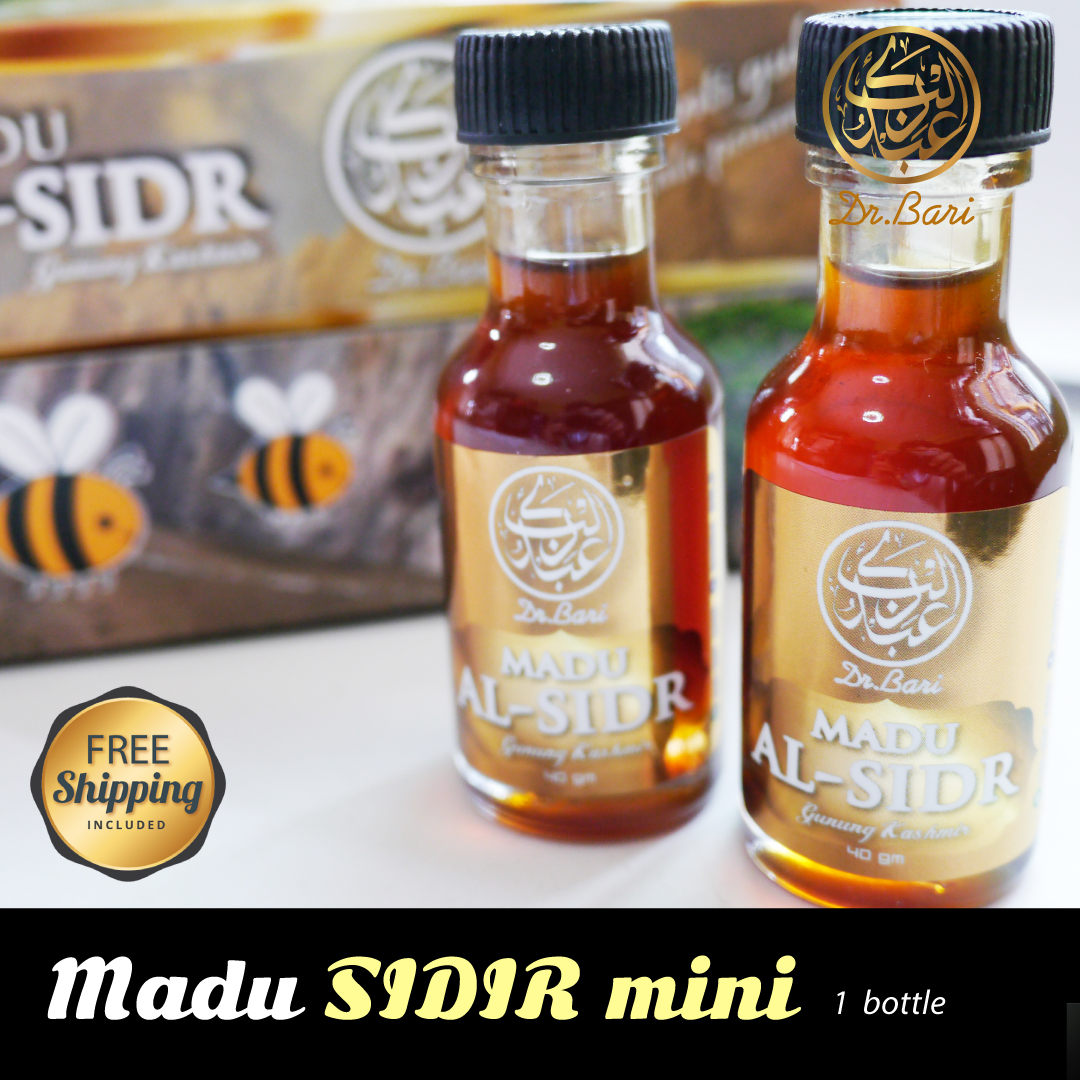 And your Lord inspired to the bee

"Take for yourselves among the mountains, houses and among the trees and in that which thet may construct. Then eat from all the fruits and follow the ways of your Lord laid down for you"

"From their bellies comes a drink of varying colours, containing healing for mankind. There is certainly a sign in that for people who reflect."

(Surah An-Nahl (The Bees): 68-69)
1.Madu Sidr adalah sejenis Madu terbaik berasal daripada pokok Sidir atau panggilan melayunya pokok Bidara. Ia banyak tumbuh di kawasan pergunungan dari negeri Arab hingga Pakistan.     
2.Madu Sidir mempunyai khasiat luar biasa berbanding yang lain ; dari segi kesembuhan & tenaga dambaan lelaki 'aphrodisiac' .     
3.Buah sidir merupakan makanan pertama yang dimakan oleh nabi Adam a.s ketika diturunkan ke dunia.     
4.Nabi Muhammad s.a.w juga dilihatkan kecantikan & kehebatan luarbiasa 'sidratul muntaha' di langit tertinggi ketika israk mikraj ; sebe- narnya merupakan pokok sidir yang amat ajaib.     
5.Ramai tokoh penyelidik timur & barat juga telah menunjukkan bahawa Madu Sidir merupakan Madu yang paling tinggi kandungan zat & khasiat perubatan
"Madu adalah penawar segala penyakit, Al-Quran adalah penawar segala penyakit bagi hati, atas kamu penawar yang dua ini : Madu & Quran" - Hadis