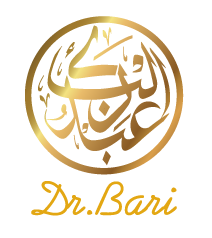 With the background of Medical Education & practice Dr. Abdul Bari as the Founder of " SaudaGold " has founded an effective method of curing diseases through the blessed and highly efficient Prophetical treatment.

This Prophetical treatment even though merely by using natural remedy such as Black Seed, Honey & Olives, etc. is remarkably effective.
THIS IS WHAT WE ALL NEED !
Healthy & stress-free life. Indeed, all of wealth means nothing when we are unwell & unhealthy. In this life there are two major blessings that you people often overlook which are the state of wellness & spare time that we have that has been wasted and unutilized
PREVENTION IS BETTER THAN CURE
Top rated as 2 of the best highest natural nutritional remedy to cure almost all kinds of diseases & to strenghten & build up the body immune system & IQ is HONEY & the BLACKSEED (Nigella Sativa/ Habbatus Sauda/ Blessed seed), these facts are proven by world wide research evidences which run from ancients centuries to this present time..
HEALTH IS WEALTH
"9 out of 10 of sustenance are from business." All our agents from east to west, north to south Malaysia & world-wide have the fixed rates of at least 100% clean profits covering almost all series of our products. We are welcoming you in sharing these profits by becoming our agents.